I am on a lovely month long vacation. I have been enjoying myself immensely so far. We have hit North Carolina, West Virginia, Ohio, Indiana, Illinois, Wisconsin, Minnesota, South Dakota, Wyoming, and now, Utah. So far.
We still have to drive back.
I knew I wouldn't be able to sew for a while, so I hurried to crank out a few little gifts before I left.
I made these key fobs for my mom and all my sisters, plus a few friends.
As I mentioned in a previous post, these were inspired by a gift I was given by a good friend of mine a few Christmases ago.
Although I didn't have any explicit direction for them, they were very easy to figure out. Just a little fabric, thread, fusible fleece and heavyweight interfacing, plus the hardware.

Of course, the embroidery was done on my embroidery machine.
So far, the gifts have been well received :)


(Linking up here:)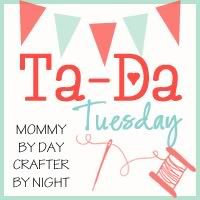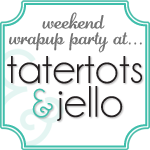 And:

Sew Cute Tuesday over at Creative Itch (link in sidebar)

Fabric Tuesday over at Quilt Story (link in sidebar)